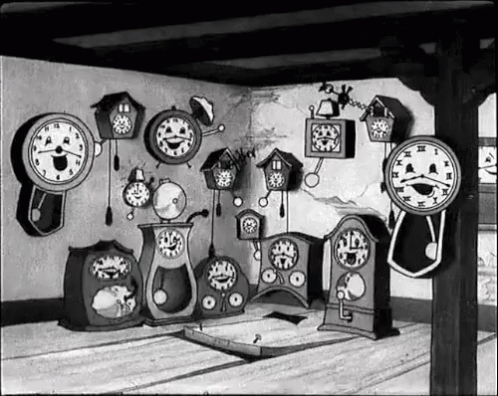 The clock is ticking. Be sure to vote.
Free Event: The Tenth Annual Artists Under the Dome Event 2016 is tomorrow, Wednesday, November 2nd, 2016 from 9:30 am to 2:00 pm at the Massachusetts State House's Great Hall. Learn more.
Of Note: Mass Audubon's Lucy Gertz talks about their accessible nature trails on CreativeMinds, a podcast for Arts and Culture Nerds.
Call for Art Hope & Feathers Framing and Gallery in Amherst is currently accepting submissions for their 6th Annual Small Works Show. Each artist may submit one work. Work must be for sale and priced at or under $500. Outside dimension, including frame, must be no larger than 15 x 15 inches. Work must be framed (2D), or able to sit on a pedestal (3D). Learn more.
Deadline: November 7, 2016
Call to Artists The Mary L. Fifield Art Gallery at Bunker Hill Community College will present Gathering: Native American Massachusetts Regional Artists, a group exhibition of Masssachusetts and border state Native American fine arts and craft (November 14 – December 2016). Artists' Reception: Thursday, December 1, 2016 6 – 8pm A300/Art Gallery. This exhibit will assemble Native American fine artists and artisans representative from Massachusetts and New England regional border states and local area artist with work featuring Native American subject matter, to showcase their works in varied mediums giving voice to current local and national Native American issues, themes, and movements at the intersection of traditional crafts and contemporary fine art. The exhibit is intended for general audience viewing and in particular broad academic use within VMA Dept. courses; Art History, studio and design classes, as well a,s courses in History and Government, Cultural Anthropology, Sociology and Social Justice as subject matter is sure to underscore themes of Indigenous Nation Pride, oppression, marginalized groups, the resurrection of the national Native American movement in its fight for promised rights, land, poverty remediation, educational access, and preservation of cultural traditions through the representation of traditional craft and imagery. Inclusion into this show is on-going. Please contact Laura Montgomery or send images to: artgallery@bhcc.mass.edu for immediate response and consideration. Accepted work will need to be hand-delivered to the campus on November 10 -11, 2016, or before, or by special delivery by pre-arrangement.
Greater Boston Performing Artists Grant The Boston Foundation is now accepting applications for their first ever Live Arts Boston grant for performing arts. Grant awards up to $15,000 will be given out to individuals, groups and organizations. Priority criteria include the creation of new works; presenting culturally specific works; forging unique, interdisciplinary partnerships; and pushing creative boundaries, risk taking and innovation. Learn more.
Deadline: November 15, 2016
Artist Mentorship Program ArtsWorcester has announced a new, competitive mentorship program for selected artists. Five artists will be selected and matched with mentors for a four-month program designed to propel the artist to the next level in their careers. The mentors for this first session are Lisa Barthelson, Carrie Crane, Roger Hankins, Carlotta Miller, and Tyler Vance. Learn more.
Deadline: November 23, 2016
Performing Artists Grants USArtists International supports performances by American dance, music, and theater ensembles and solo artists invited to perform at important cultural festivals and arts marketplaces anywhere in the world outside the United States and its territories. Learn more.
Deadline: December 1, 2016 (11:59 PM ET)
Professional Development Residency Program Apply for MASS MoCA's new residency program for artists & writers — the Studios at MASS MoCA — in North Adams, MA, for 1-8 week sessions available March 31, 2017 – October 5, 2017. They provide exceptionally talented peers, private studio space on the MASS MoCA campus, newly renovated housing right across the street from the museum, one group meal per day, free access to MASS MoCA's galleries throughout the residency, use of printmaking and fiber arts equipment at the nearby Makers' Mill community makerspace, and optional one-on-one financial and business coaching through the Assets for Artists program. Learn more.
Deadline: January 10, 2017
Call for Art Lancaster's historic Bulfinch Meetinghouse is turning 200 years old in 2016. To celebrate the milestone anniversary of this historic landmark and architectural gem, the Bulfinch 200 Committee is holding a series of events in 2016 and 2017, including an Art Show & Competition. The theme for the art show is "A Sense of Place." Submissions of paintings, drawings, photography, sculpture/3-D artwork are accepted. Learn more.
Deadline: March 15, 2017
Artist Residency The Emmanuel College Art Department offers an eight-week artists residency to four artists each summer. The residency supports a diverse group of artists, providing time and space for established and emerging artists to develop their work. They host one artist in each of the following categories; Ceramics, Photography, Printmaking, Social Justice. Learn more.
Deadline: February 1, 2017